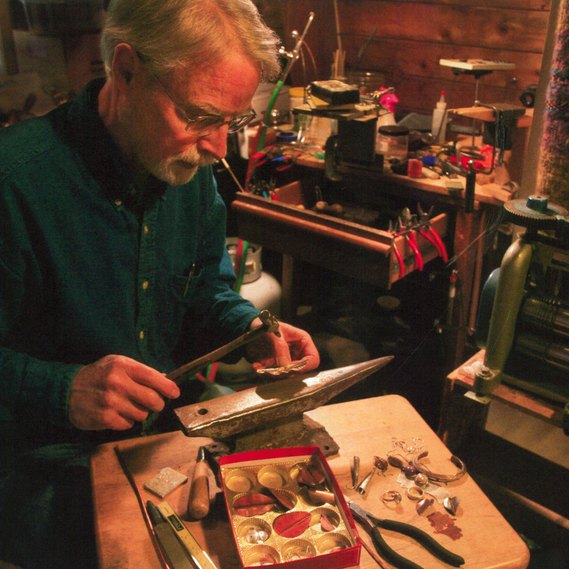 Robert Yelland Art
I remember as a child a cathartic moment when I was drawing with great emotion an abstract picture. I thought, "I really like doing this, this is freedom to be who I am."
Again when I was fifteen, I saw the movie. "Lust for Life" about Vincent Van Gogh. Seeing his wonderful paintings inspired me to follow my dream of being an artist.
I painted, and exhibited in Bay Area art museums including San Francisco Museum of Art and Oakland Museum of California and the Lucien Labaudt art gallery. In 1968 I earned a B.F.A degree from the California College of Arts and Crafts in painting.
After I finished school and moved to Mendocino County. I wove tapestries and shawls which I sold at craft fairs. During the last fifteen years I have been plein air oil painting on the coast of California and making unique earrings pendants and rings in my Northern California studio.